Small Business Grant Top 100 Finalist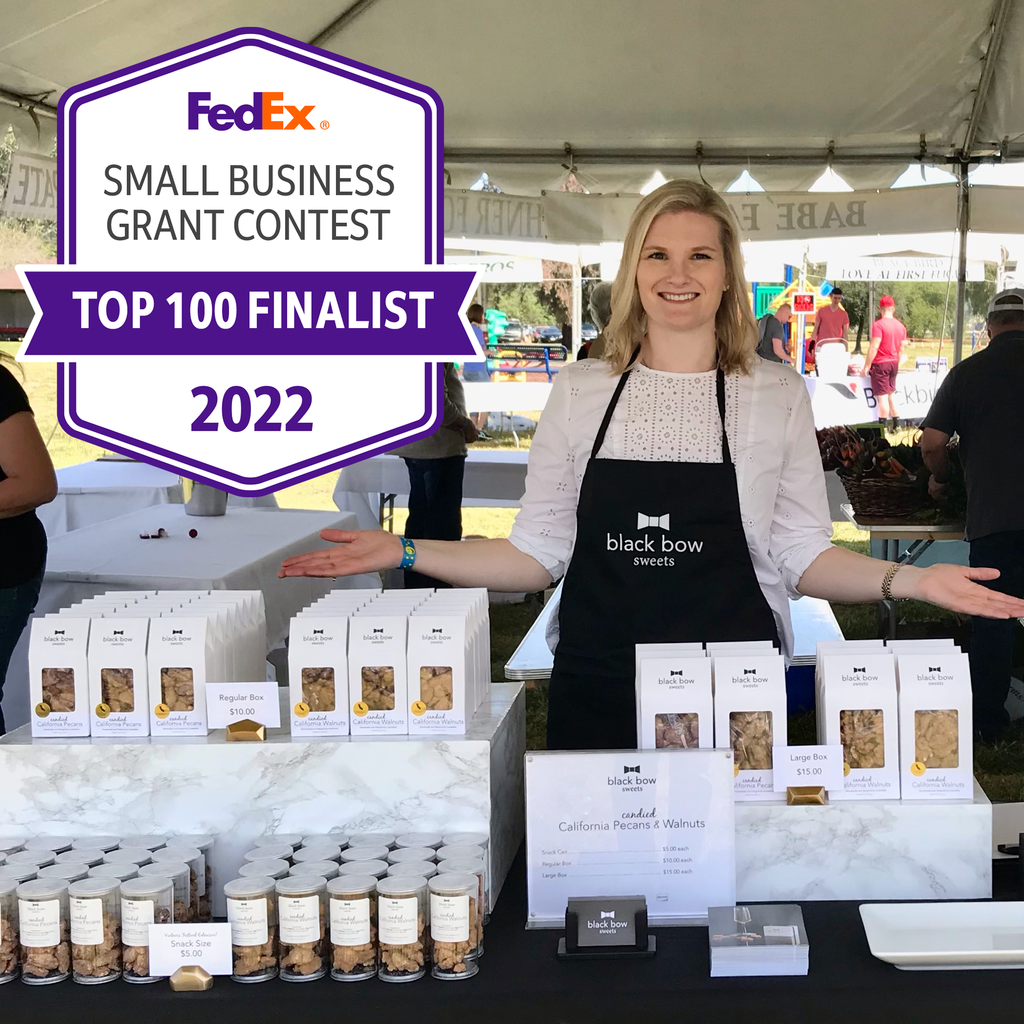 We're a Top 100 Finalist in the FedEx Small Business Grant Contest!
I've got some great news for Black Bow Sweets - we were selected as a Top 100 Finalist for a $50,000 FedEx Small Business Grant.  There were almost 18,000 applications and we are incredibly humbled to be in the top.  
Not only are we in the running for much needed capital to grow Black Bow Sweets, FedEx is also offering FedEx Office and Print services, mentor matching through the SBA SCORE program, a Klaviyo subscription, a website audit by HigherVisibility, a sustainable packaging consultation with EcoEnclose and more!  These subscriptions and consultations are incredibly valuable for a small business and can create opportunities we haven't even thought of yet.  
The voting period was announced on March 22nd and it was a high energy week full of outreach to our communities.  I was so touched by all of the support we received for Black Bow Sweets from customers, fellow business owners, friends, friends of friends and my network of colleagues from jobs past.  
Voting closed on March 31 and now the judges will review applications and votes to determine (3) Grand Prize Winners and (7) First Place Winners.  Winners will be announced on May 4th!
To view more about the contest, see testimonials from previous winners and much more, you can visit the FedEx Small Business Grant Contest page. 
Lisa Wojcik